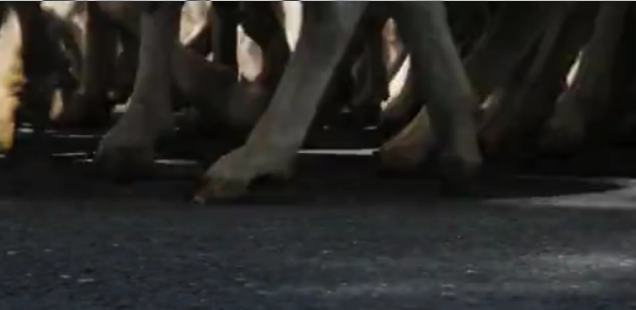 THE WILD WORD: Migrant shepherds (2017)
Almost 200 km separate the southern side of Las Bardenas from Roncal valley. 200 km of an almost non-visible but antique and still official road called Cañada Real. This travel starting in june (going up north to mountains) and ending in september (going down to southern lands) serves also to know more about the slowly disappearing communicative art of shepherds. A very old tradition transmitted across generations of mountain sheep workers.
Hitza Basa: Trashumanziako artzaina is a short audio piece made out of sound recordings collected during this travel, including voices, cries, bark and bleats. A testimony of a yet disappeared soundscape of the Pyrenees and a compilation of last traces of an both individual and collective language, condemned to become just a mountain echo.
October 2017
SHOWS
07/10/2017
Grodzisk Folk Fest 2017
(Poland)